Prevent overcrowding at your business with a turnstile entrance solution. Combined with an access control system, they can monitor pedestrian foot traffic and enhance your security measures so your assets and employees remain protected at all times. Get in touch with us if you're looking for high-functioning turnstiles for your property.
Turnstiles are an effective way to improve security, control foot traffic, and avoid tailgating and piggybacking. They are easy to integrate with your building's access control and work with all systems. It is an effective way to keep an eye on employees and visitors entering your building and keep your critical areas safe.
Turnstiles also prevent unauthorized entries onto your property. You will be alerted immediately if someone without authorization tries to enter your premises. Unlike automatic doors, a turnstile limits the number of people who can walk into a building at a given time. This prevents people without access from entering the building by slipping in with a crowd.
If you're worried about overcrowding at some of your properties, install a turnstile at the entrance. It becomes easy to exercise crowd control and track the number of people in your building.
Rhinotek Entrance Solutions offers turnstiles to suit your business needs as well we can upgrade your security entrance with custom solutions as we know all businesses needs are different. Contact us and let us know what your specifications are. We will deliver the results you require.
OPTICAL TURNSTILES
Slender, sleek and the most frequently specified product is the waist height turnstile or speed gate. The speed gate turnstile seamlessly guides large groups of people safely through the physical security barrier using modern technology and sophisticated and intuitive sensors. It can be installed as a single or multi-lane set up and offers:
Sensors to detect visitors approaching
Unauthorized user detection
Tailgating detection
Guiding LED lights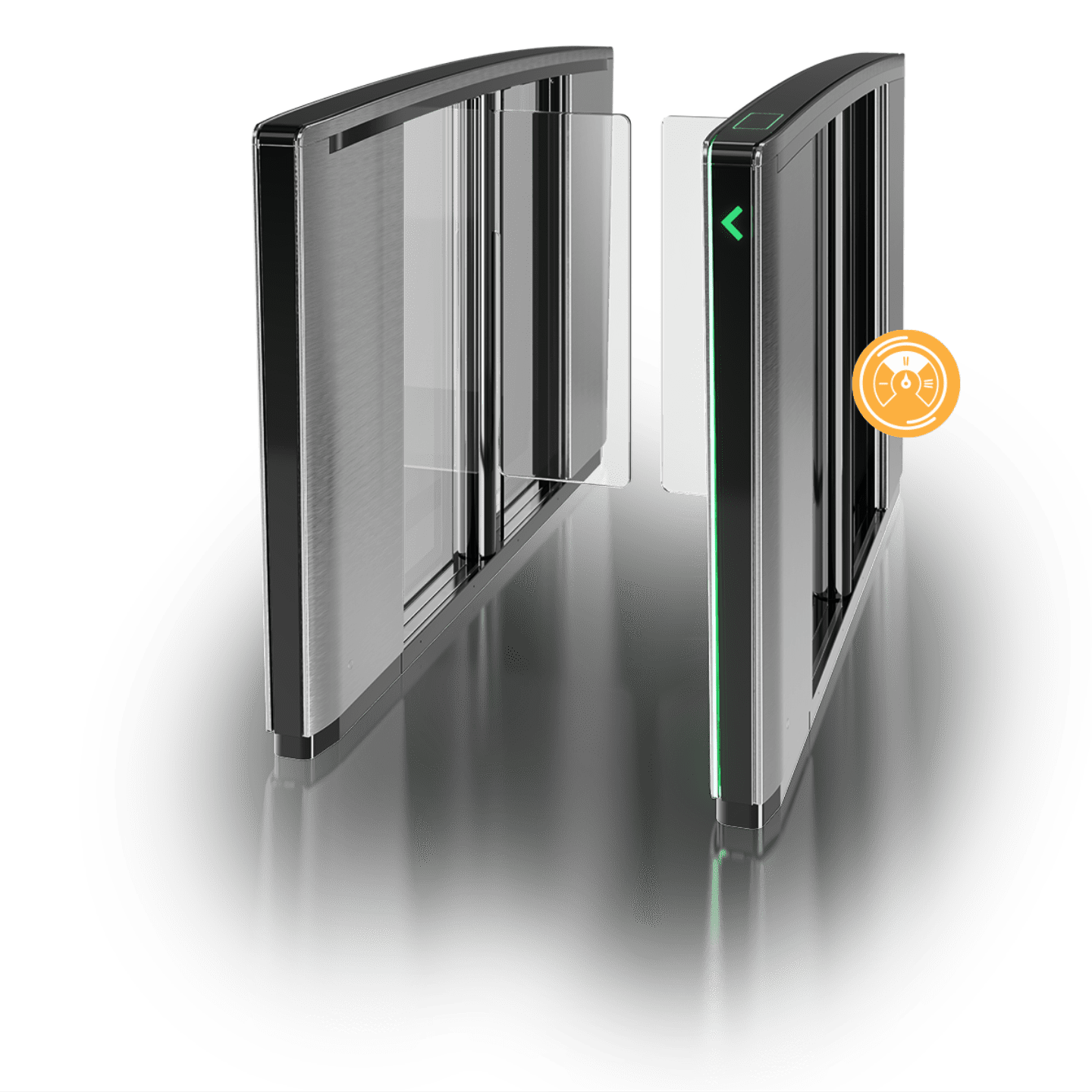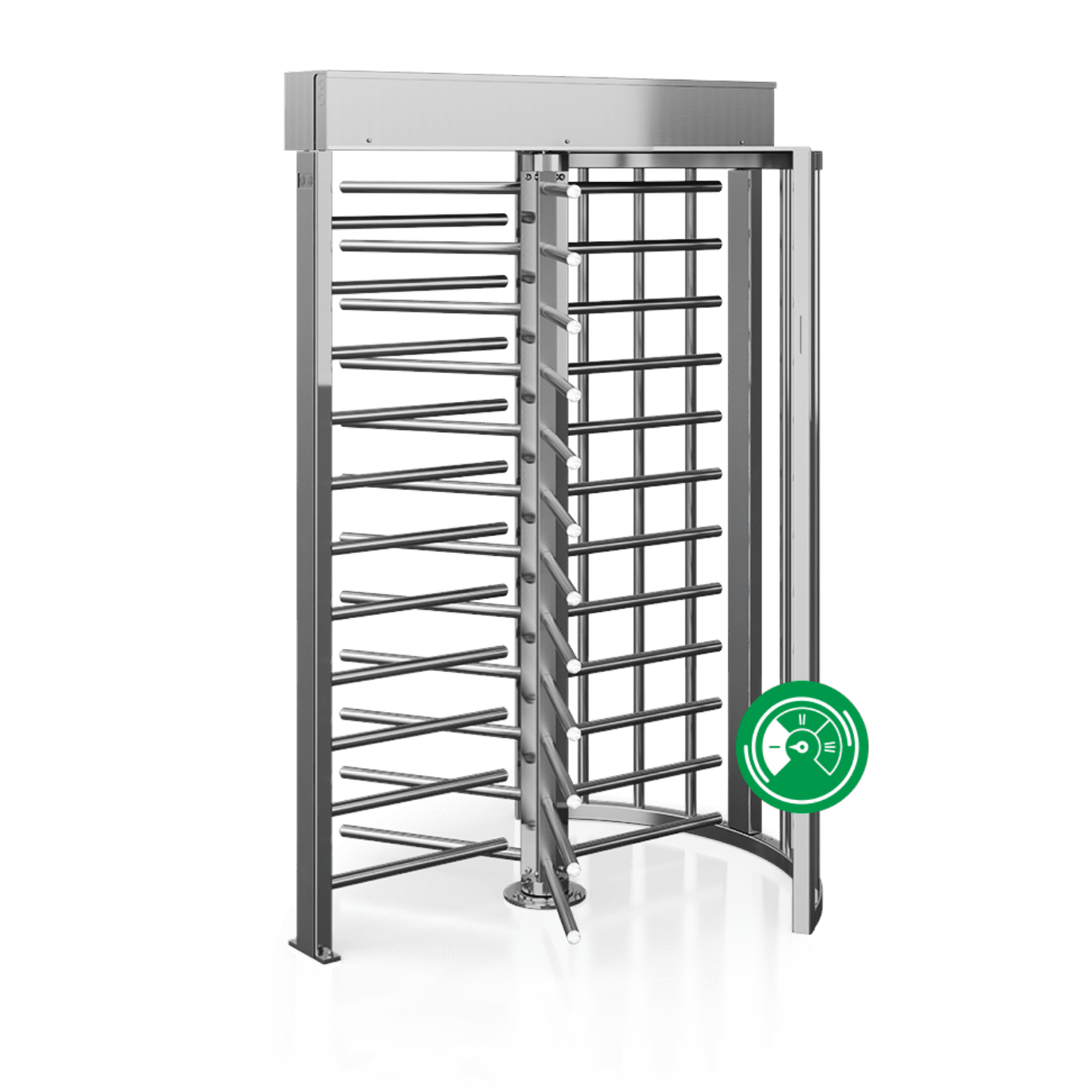 Full Height Turnstiles
High security entrances for indoor and outdoor applications. Full height turnstiles are a rugged, low-maintenance solution for the harshest outdoor conditions, acting as a deterrent against tailgating and unauthorized entry at your fence line or inside lobby. Where accessibility is required, the full height turnstile can be paired with a matching swing gate to be automated or manual. These gates can easily integrate with other (higher security) lanes and with most access control systems.
whether that be for interior or exterior unmanned monitoring.
Swing Gates and Barriers
Wide lane access for a comfortable low security entry. Side gates are an important component of your overall risk mitigation strategy. This type of entrance not only supports disabled access but also provides a comfortable alternative to users such as those who are carrying large bags, pushing prams – or simply older and more comfortable with a wider option. These gates can easily integrate with other (higher security) lanes and with most access control systems.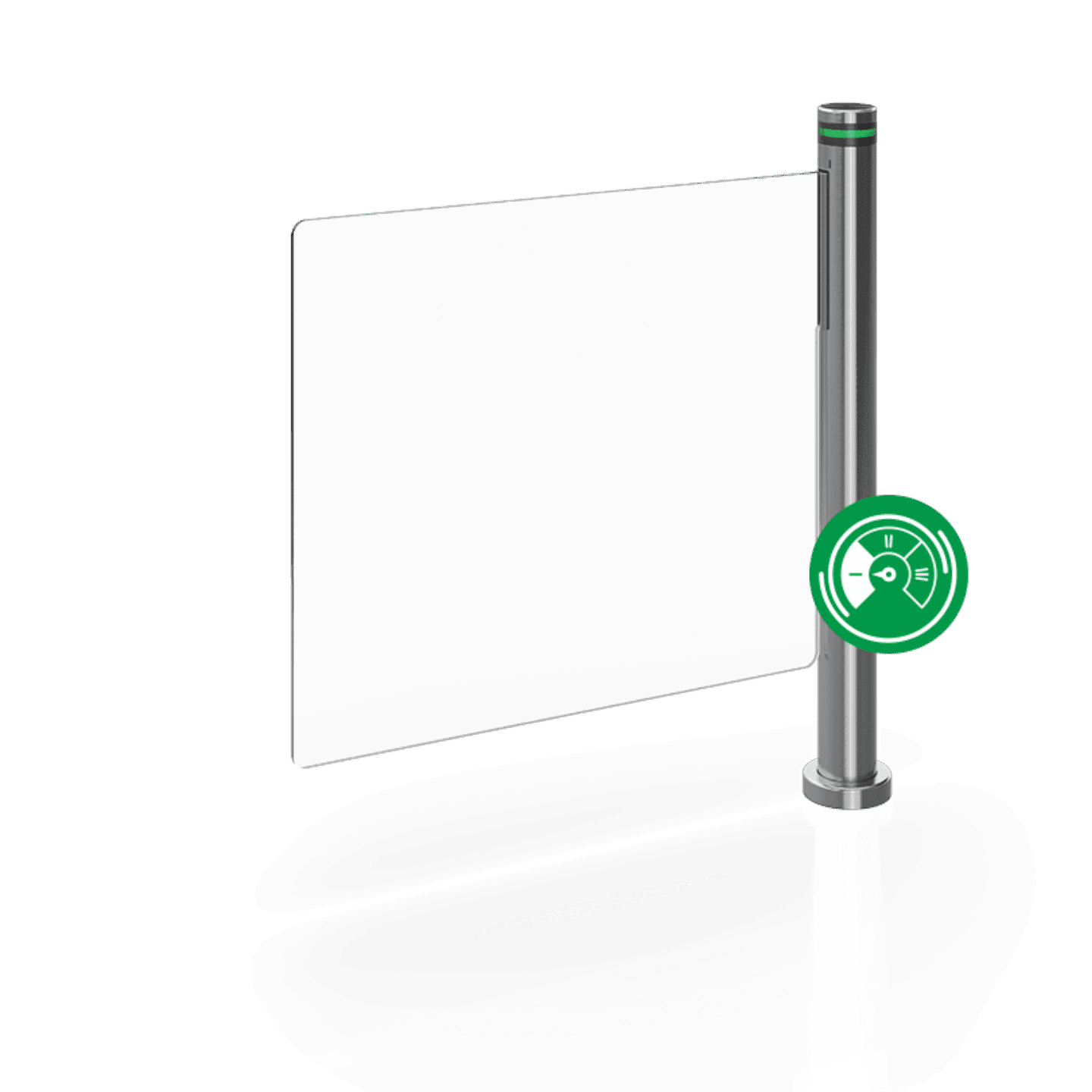 Tripod Turnstile
Low security entrances providing effective crowd control. Safe and secure entry to a secured area should be easy and comfortable for all users. Our range of waist-high turnstiles provide precisely that. These low security deterrent solutions are straightforward and effective in controlling large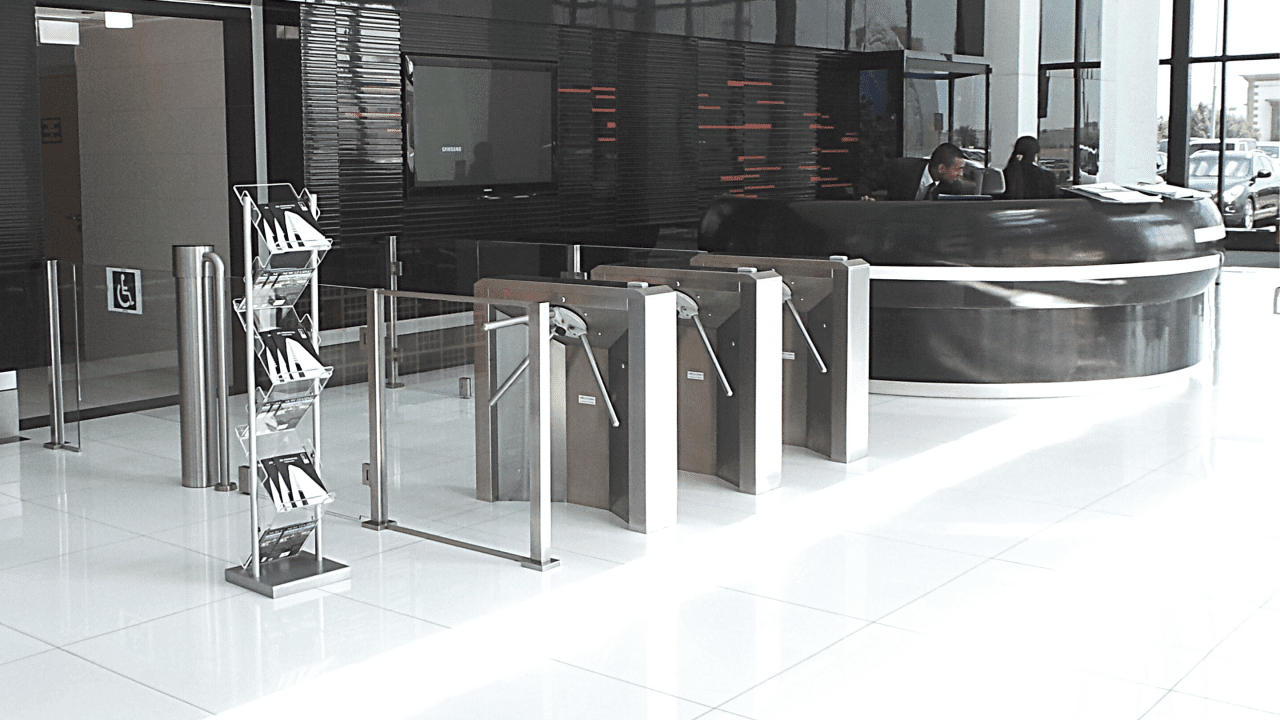 info@rhinoteksolutions.com