Get the most energy-efficient entrance solutions for your business. Revolving doors are low-maintenance, accessible to everybody, and help reduce your carbon footprint. Customize your revolving doors for your business with Rhinotek Entrance Solutions.
WHY GET REVOLVING DOORS FOR YOUR BUSINESS?
With revolving doors, you can save on energy costs for your building. The always-open, always-closed essence of revolving doors protects your entryway from the harsh elements. You can conserve lighting, energy and temperature regulation costs by installing revolving doors in your building.

They have more safety advantages than traditional manual doors. Security personnel can exercise crowd control when it's necessary by slowing the speed of the revolving doors. These doors also make it harder for unauthorized people to gain easy access to your building.

Revolving doors are durable and low-maintenance entrance solutions. If any of your doors require servicing, get in touch with us. Our experts at Rhinotek Entrance Solutions can repair them in no time.

Rhinotek Entrance Solutions offers a variety of revolving doors: Manual and Automatic, Security, All glass, etc. and they can all be completely customized to suit your design. Let us know about your specifications.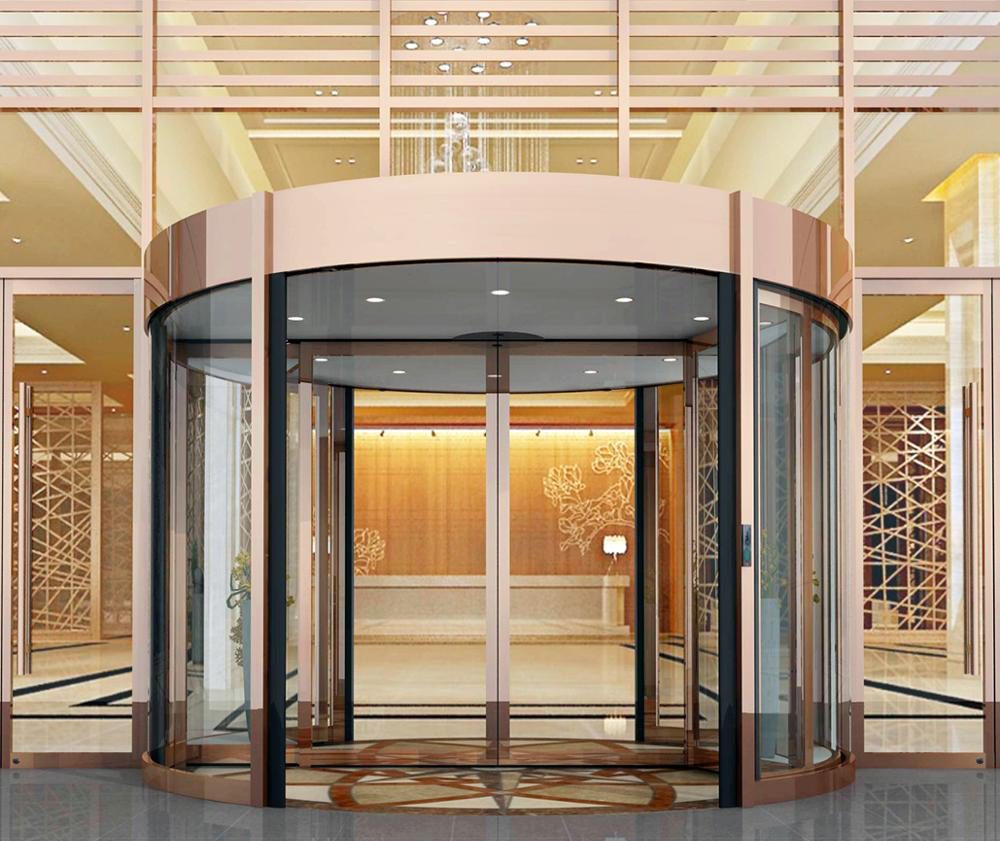 Reach Out to Us
+1 905-467-7423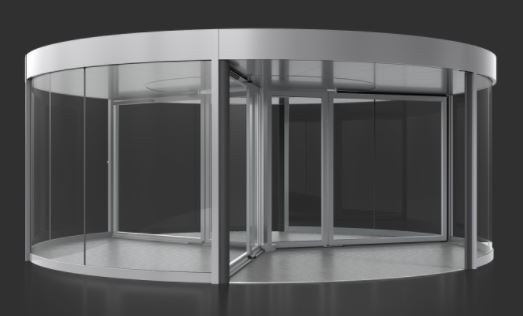 High Capacity Revolving Door
The high capacity revolving door is a example of a classic. It has many of the same advantages and the same versatility as our standard revolving door but can handle higher capacity applications such as healthcare facilities, universities and airport terminals. It is available with three or four-door wings and in a variety of different finishes and colours and with its proven technology, the Tournex is often used as the basis for stunning special design projects.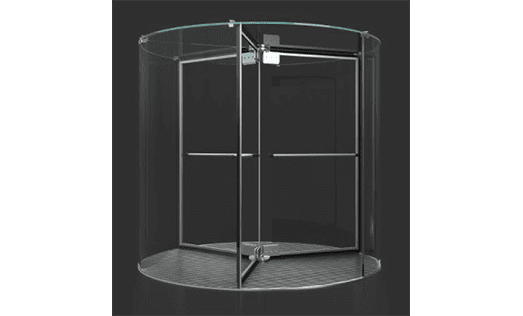 All Glass Revolving Door
Virtually completely transparent with only a minimal stainless steel frame and patch fittings for maximum strength, it exudes elegance and style. This revolving door is available with three or four-door wings and as an element of fun or customization, tinted glass can be used for the door wings and curved walls.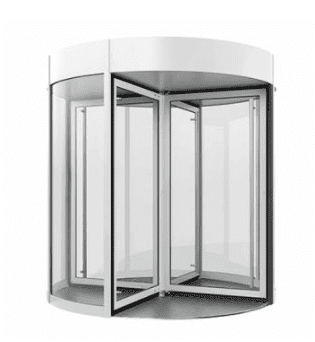 Revolving Doors – 3 or 4 Wing
Automatic or Manual
The most versatile revolving door that can be fully customized to reflect your building's design and functionality. It is available with three or four door wings, with manual or automatic operation and in virtually any colour or finish you can think of.
It is also available with a door set that can automatically fold open when the disabled access button is pushed. This feature allows easy, unhindered disabled access even in small diameter doors.
info@rhinoteksolutions.com